Beaded Edge Breakthrough for Bentley Racer
Owner and racer of one of the most historic early racing Bentleys, Richard Frankel has enjoyed a remarkable change of fortune with regard to tyre use on his car. Richard and his brother, motoring journalist, Andrew Frankel, have regularly campaigned his 1921 3 litre TT Bentley in a variety of pre-war events including circuit races at Goodwood Revival, Donington Park and Silverstone.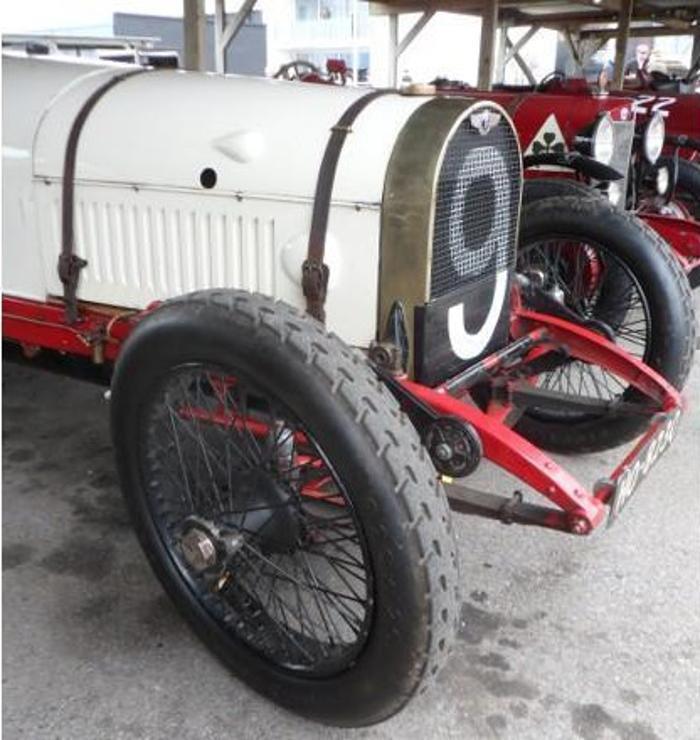 Previously shod on Dunlop beaded edge tyres, Richard made the switch to Blockley beaded edge a few seasons ago and has been truly astonished with the durability of the product. "A set of Dunlop Beaded Edge tyres would wear out in one race weekend which meant that the running costs of the Bentley to compete were considerable not to mention the inconvenience of having to have new tyres fitted at every event and battling with limited and infrequent supplies. The Blockley beaded edge's superior durability has been proven both visually and in performance - other beaded edge literally disintegrate in front of you yet the Blockley product look pretty much brand new and from behind the wheel, the car is as responsive to drive as when I fitted the Blockley beaded edge three years ago. I am eternally grateful to Blockley for designing such a durable product, not only have I saved a considerable amount of money but I can also justify using the car on a regular basis at events and ensuring that pre-war car enthusiasts can see the TT Bentley in use."
View our range of beaded edge / Clincher tyres here