600/650 x 17 A6C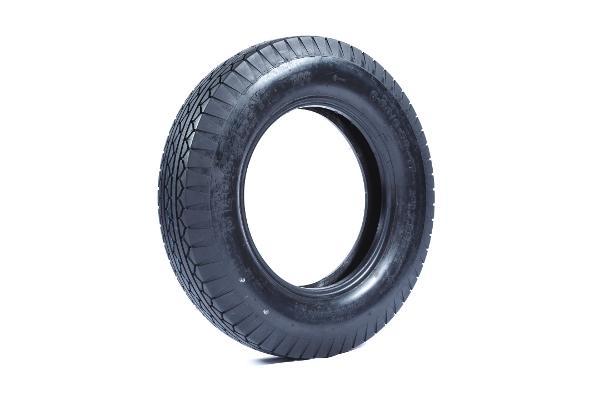 Our alternative 6.00/6.50 x 17 tread pattern that we call A6C.

| Type | Crossply |
| --- | --- |
| Rim diameter | 17" |
| Tread width | 5.08" |
| Overall width | 7.17" / 182mm |
| Overall diameter | 30.51" /775mm |
| Rim width (min) | 3.62" |
| Rim width (max) | 5" |
| Rim width (recommended) | 4" |
| Speed rating | H |
| Tread Pattern | A6C |
Since there are no good quality tyres produced in a 17" inch we produced this 600/650 17 size for a 6C 2500 Alfa Romeo that we were restoring, this is also a useful size for many Delahaye, Derby Bentley and post-war French cars.  The tyres uses our A6C pattern, this tread pattern is reminiscent of patterns that existed fro the mid 1930s until the early 1950s. 
All Blockley Cross (Bias)ply  tyres are made to fit the original rim widths, something other manufacturers have forgotten about over time. In addition they are genuine tyres for road use, with a robust sidewall and covering, capable of being 'curbed' as you would expect from a tyre suitable for road use.  We wanted a suitable mid 1930's - 50's look. The compounding of all our cross (Bias) ply tyres conform to FIA Appendix K which uses Dunlop 204(not a particularly soft compound) compound as its reference hardness. 
All Blockley tyres are made with new moulds and tooling and a high level of quality control, resulting in a product of unsurpassed quality, roundness and conformity.