600/650x19 Inner Tube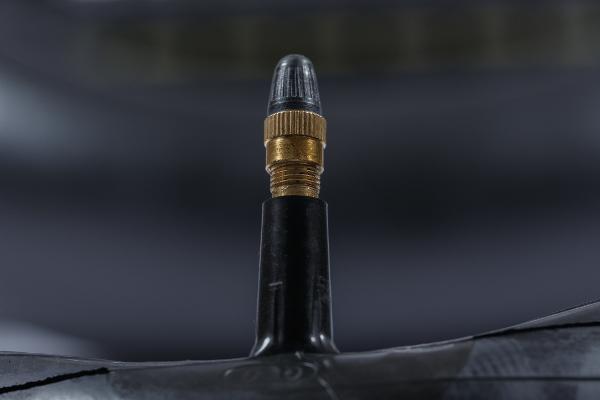 A Blockley tube marked 600/650x19. An exceptional quality rubber valve stemmed thick butyl inner tube for the 600 and 650 section 19" tyres. This Blockley is the best tube you can buy. This version of our tube has the rubber valve stem, but we also supply a metal stemmed version, as well as a super heavy duty tube. For interest you will find that a Michelin tube marked up with a 600x19 size will also be the same tube they use for a 700x21 tyre (it covers tyre sizes 550x19 to 700x21) whereas Blockley make 3 seperate tubes to cover this range of tyres. Or other brands where the tube is for an 18" size as well, as in the case of the Waymaster brand! Blockley tubes are different - we make separate tubes for these other sizes, as it should be. Hopefully this will partially show why Blockley had to end up making inner tubes (and tyres) so that we could supply a no compromise product with the Blockley tyres we produce . . .
We use these inner tubes in our Blockley 6.00x19 tyres (marked "550/600x19"), and 6.50x19 tyres.
Remember if you have a tyre marked 550/600 it will be a 600x19, so this tube is suitable. 
And also note that for 18" tyres we make a different tube sizes. Other brands tend to lump their 18" and 19" tubes together and make a "one tube fits all", while others lump the 19 and 21"tube sizes together, so this shows why there are so many ACTUAL individual Blockley tube sizes, rather than a few tubes with plenty of sizes written on them, like you get from the Classic Tyre specialists. Doing it our way, as it was originally, costs much more, but because we sell direct, our prices do not reflect this. If you want a corectly sized high quality tube, then the only tube to use is teh Blockley.