145R10
A steel belted period correct 145 R 10 tyre built on new tooling to the usual Blockley high standards

| Type | Radial |
| --- | --- |
| Rim diameter | 10 |
| Tread width | 147mm |
| Overall diameter | 492mm |
| Rim width (min) | 3" |
| Rim width (max) | 4.5" |
| Rim width (recommended) | 4" |
| Load index | 68 |
| Speed rating | S ( 112mph / 180 kph ) |
| Tread Pattern | BR1 |
This Blockley 145 R 10 is a full size "80 profile" ( ie 145/80R10 ) steel belted Radial tyre, with a good speed rating and period correct tread pattern, designed in house particularly for the Austin Mini.
We were persuaded to make this size by an avalanche of Mini owners, yet it took many years to complete the project because we wanted a steel belted radial construction, to ensure the best product possible, in time for the Mini 60 years celebrations in 2019. Thank you for your patience.
This tyre will be the best handling tyre of this size ever fitted to a Mini, with our superb looking period correct tread pattern, which carries the usual Blockley satisfaction guarantee - if you dont believe they are the best tyres you've driven on we will give a refund.
Normally we do not inform anyone of new Blockley sizes until we have completed production and they are in stock. But in this case word got out! This led Vintage Tyres at Beulieau to slash the price of their Dunlop 145R10. And Longstone have followed suit by listing a low grade 145R10 Camac. Its good to know these "Classic" tyre wholesalers take so much interest in what Blockley does!
Our low price of £63 plus vat (£75), compared to the Dunlop at its newly reduced price of £126,  is only made possible because we sell direct to the end user without the "Classic" tyre Wholesalers getting involved in the middle.
Perfect for all models of Mini with 10" wheels, including 850 , 1000 , and Clubman saloons and estate cars. Also suitable for the Mini Moke , Riley Elf , Wolseley Hornet and Reliant Kitten and the Reliant Robin. Note Blockley also makes a wider version of this 10" tyre  for the Austin Mini - size 165/70R10 .
Please note that although this tyre has been made tubeless capable, the majority of cars that fit this 145R10 tyre do so on the original period wheels. The period correct wheels do not have the safety ridges of a later tubeless type rim, and as such should be fitted with inner tubes. As a result, we have manufactured a better quality thicker Butyl 145x10 Blockley superior inner tube to suit, for those that require them. These tubes are sized more accurately (ie a little larger) and weigh some 30% more than the other tubes people are sold by the specialists  . . See below.
People who bought this also found the following products useful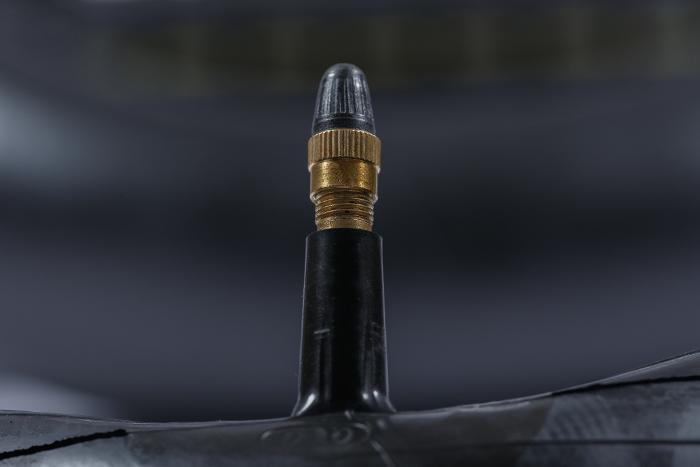 145-165/70x10 TR13 Inner Tube
Blockley thicker than standard Inner Tube
---
£8.00 (£9.60 inc. VAT)
Gallery