165/70R10
A 165/70 R 10 steel belted period correct looking tyre, built using brand new moulds and tooling to the usual Blockley high standards.
| Type | Radial |
| --- | --- |
| Rim diameter | 10 |
| Tread width | 165mm |
| Overall diameter | 494mm |
| Rim width (min) | 4" |
| Rim width (max) | 5.5" |
| Rim width (recommended) | 5" |
| Load index | 72 |
| Speed rating | T ( 118mph / 190 kph ) |
| Tread Pattern | BR1 |
A wider version of the 145R10 (which we also produce), made for earlier classic Mini on 10" wheels, offering great handling and stunning looks!
The 165/70R10 size is basically a wider version of the standard (80 profile) 145R10 Austin Mini tyre size, with the same diameter. This tyre is fantastic in both looks and performance. Although a 100% standard road legal tyre for everyday use, the Paddy Hopkirk Mini prepared by Mini Sport and driven by Stephen Entwistle / Mark Appleton won the arduous 2019 RAC Rally of the Tests by a large margin, in conditions that included rain, sleet, snow and ice, as well as some dry! When you consider that many of their rivals were using competition tyres, their result is even the more remarkable. We believe this is the best 165/70R10 tyre ever made.
Please note, although we have produced this tyre as a tubeless construction, most cars that fit this tyre with original wheels do not have the bead safety ridges of a tubeless rim and as such should be fitted with tubes. We have manufactured a better quality thicker Butyl 165/70x10 inner tube to suit for those that require them. See below.
And finally, don't worry about the low price. As with all our Blockley tyres, this is only because we sell direct to the end user, and not using the services of the Classic and Vintage tyre wholesalers. This way we can sell the best that can be made at a reasonable price (circa £300 a set including vat), to the people that will actually be using them. That is why these tyres are so much less than a Aquajet tyre which is £138 (inc vat), and that is only for one single tyre!


People who bought this also found the following products useful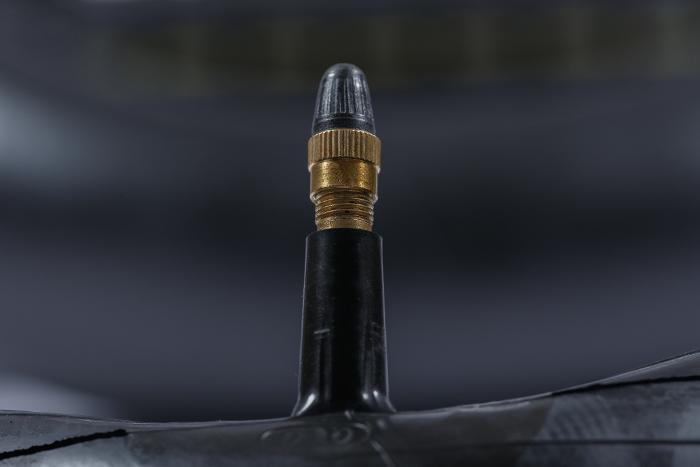 145-165/70x10 TR13 Inner Tube
Blockley thicker than standard Inner Tube
---
£8.00 (£9.60 inc. VAT)
Gallery