450 x 19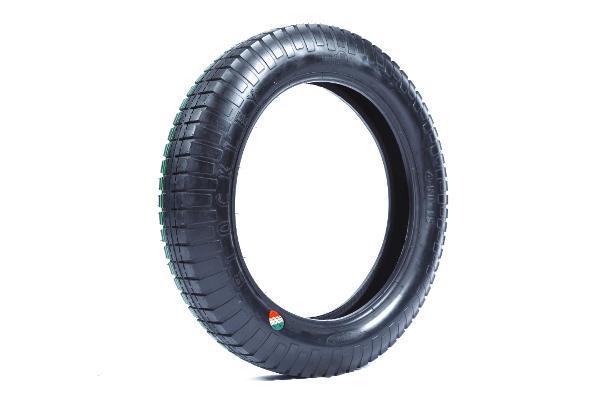 A 4.50 x 19 cross(bias) ply tyre with a period looking triple stud pattern. This tyre is dimensioned with the correct overall tread width, overall width and diameter and fits the narrower original specification wheel rims correctly - as well as great handling and ride. This is not a multisized dual marked tyre!  

| Type | Crossply |
| --- | --- |
| Rim diameter | 19" |
| Tread width | 3.58" |
| Overall width | 4.70" |
| Overall diameter | 28.70" |
| Rim width (min) | 2.25" |
| Rim width (max) | 3.25" |
| Rim width (recommended) | 2.75" |
A popular vintage size, except 450 x 19 was never made in period! The original size was 440 x 19 so the dimensions of the Blockley tyre take this into account. There is nothing made in the world today that is as good, or as authentic as the Blockley triple stud tyre that we painstakingly designed in-house. This tyre is a very popular fitment for many Bugatti models, Riley's, Frazer Nash etc, and like all other Blockley cross-ply tyres, which are not a compromise dual marked tyres. All our Blockley tyres are a 100% road construction tyre, which many also choose to compete with.
All Blockley Cross (Bias)ply tyres are made to fit the original rim widths, something other manufacturers have forgotten about over time. In addition they are genuine tyres for road use, with a robust sidewall and covering, capable of being 'curbed' as you would expect from a tyre suitable for road use. The Dunlop triple stud pattern in period was a problematic one, which resulted in it being superseded. We liked the period look of the triple stud tyre, so we re-designed all features of this pattern to make it work correctly without wearing out in no time. The compounding of all our cross (Bias) ply tyres conform to FIA Appendix K which uses Dunlop 204 compound as its reference hardness. This same Blockley tyre, surprisingly, has no equal having won many thousands of races and other competitions as well as Concours d'Elegance events, including class wins and overall best of show at Pebble Beach!.

This is why we coined the term Road Race for tyres when we started. Which has been copied (as have many of our tyres) by the classic tyre wholesalers who we do not sell through. So beware of imitations!
All Blockley tyres are made with new moulds and tooling and a high level of quality control, resulting in a product of unsurpassed quality, roundness and conformity.
People who bought this also found the following products useful
Gallery