600/650Lx16 Race Valved Inner Tube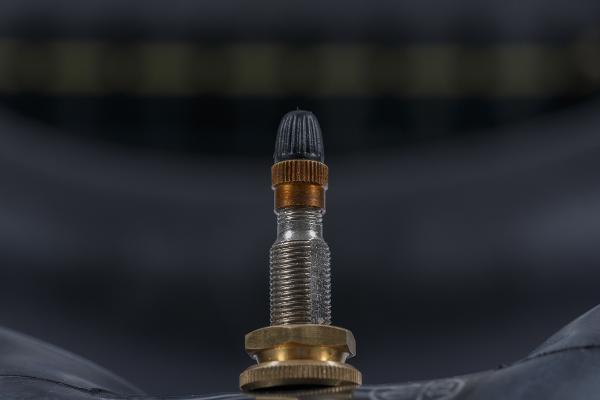 600/650L16 Blockley inner tube. The perfect high performance thick inner tube, made from Butyl, with metal nickel plated valve stem as in period. Nothing you can buy even comes close to this inner tube for size accuracy and quality, produced on new Blockley tooling.
Other brands offering this size are too multisized with a 550x16 tyre size in there as well! At Blockley we do things properly and make a separate 550L16 tube for that size tyre, as it should be. The Blockley 600/650x16 inner tubes are the ONLY tubes you can use with confidence in a D type Jaguar wheel - everything else resulting in issues of some sort. And the Blockleys cost no more than the alternatives only because we sell direct to the end user / restorer / garages rather than have the mark ups of the Classic Tyre wholesalers massaged in as well.
This tube is also suitable for fitting in our 185VR16 tyre. In addition we have found that when fitting 205R16 tyres on alloy Range Rover wheels, this is the tube to use (as opposed to the rubber stem variety).
People who bought this also found the following products useful