650/700 x 20
700x20, 650x20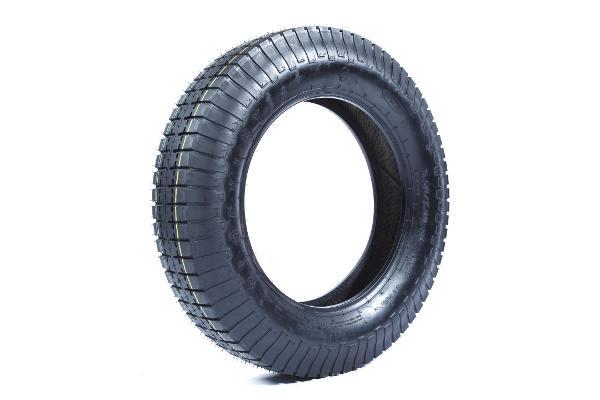 6.50/7.00 x 20 Blockley tyre with correct period triple stud tread pattern, built to a quality like no other 700x20 tyre. Authentic looking and truly superb handling, with an 8 ply robust carcass and sidewall.

| Type | Crossply |
| --- | --- |
| Rim diameter | 20" |
| Tread width | 5.51" (140 mm) |
| Overall width | 7.28" (185 mm) |
| Overall diameter | 34.25" (870 mm) |
| Rim width (min) | 3.5" (89 mm) |
| Rim width (max) | 6" |
| Rim width (recommended) | 4" (100 mm) |
A big and robust, eight ply rated tyre used typically on cars such as Rolls Royce Phantom 2, Bugatti Type 50 and some Vintage Mercedes, resulting in truly impeccable road manners even at high speeds. We know this from personal experience of driving with Michelin tyres previously. This 700x20 Blockley tyre is also suitable for many historic commercial vehicles and trucks. These tyres have also seen use on the 24 litre Napier-Bentley race special, which the owner liked to smoke up on start lines. . . .
Prior to Blockley making this tyre size, the only alternative was the weak handling Michelin, or a Dunlop offering made in the old truck moulds, which made the cars it fitted not only look terrible, but the tyres were virtually solid.

All Blockley Cross (Bias) ply tyres are made to fit the original rim widths, something other manufacturers have forgotten about over time. In addition these are genuine tyres for road use, with a good sidewall and covering, capable of being 'curbed' as you would expect from a tyre suitable for road use. The Dunlop triple stud pattern in period was a problematic one, which resulted in it being superseded but we liked the period look of the triple stud tyre, so we re-designed all features of this pattern to make it work correctly, to make sureit doesnt wear out in no time.
This 7.00x20 tyre size was also known in period as 34x7.00 as well as 32x6.75

All Blockley tyres are made using newly manufactured tyre moulds and tooling to our researches, and a high level of quality control, resulting in a product of unsurpassed quality, roundness and conformity.

People who bought this also found the following products useful
Gallery