175/185x16 Thickened Inner Tube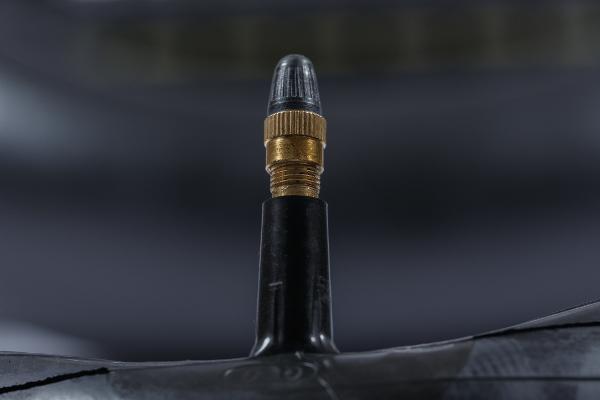 A thicker radial Blockley butyl inner tube marked 175/185-16 which we produced to fit our tyre size 185VR16. Note that all Blockley inner tubes come with a high quality metal valve stem cap as part of the price, and not as an extra charge later!
We produce this inner tube because we make a 185VR16 tyre and needed a superior quality wholesome tube to suit, made from the best possible material available, Butyl, yet with the period correct thickness. It is a inner tube that is only made for a 185R16 tyre and not a variety of other sizes. This way the tube will not be crumpled up from being too big, and will not have to stretch into the void getting it thin.

In addition to this inner tube, for the 185VR16 tyre size, note we also make an even thicker "600/650x16" tube which many people like, which is available with a rubber stem as well as a nickel plated metal "race" stem.