895x135 Inner Tube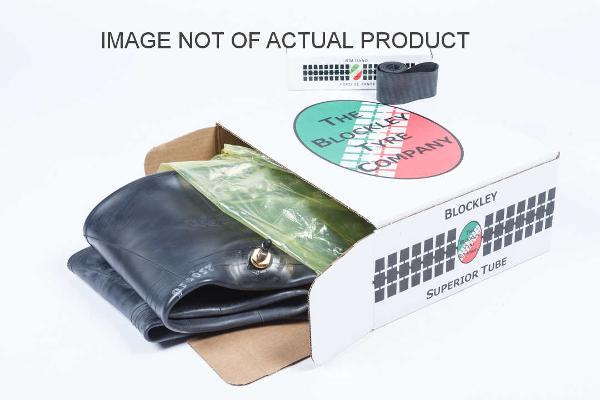 A perfect fitting dedicated beaded edge / straight sided 895x135 inner tube. Super thick and made from the best material (butyl) and fitted with a nickel plated stem as they looked in period. These are the best tubes ever made, and cost no more than anything else, only because we sell direct and not with the Classic Tyre wholesalers. And please note that this is a dedicated 895x135 tube, whereas what the wholesalers normally sell is a multi sized tube that they recommend for many tyre sizes! There is nothing available anywhere that is this good. We produce these only because we Produce the tyres that need them. 
For interest, the equivalent tube Michelin sell is marked "935x135, 895x135, 880x120, 815x105", typical of what big companies do to save money and be able to give their wholesaler agents the big margins to sell this unsuitable stuff. Note that this is 3 very different sizes of tube size amalgamated in one, which is why things don't work. Just imagine how much misery this has caused people over the decades, while their wholesalers push the brand name to instill the confidence that it must be okay.
But at Blockley we aim to make one beaded edge tube per tyre size because that is the only correct way, but this does cost so much more to do. In this case 3 times as much for Blockley. 895x135 is one tube, 880x120 is one tube and 815x105 is another tube. New moulds and tooling for every size, and then adequate stocks of each size, so it's a whole different finacial outlay! And yet our perfect Blockley tubes, with nickel plated stems, are sold for no more, and often much less than the alternatives. We could have made one tube with many sizes written on it too, and it would be profitable to do so, but wrong. Michelin stopped making their beaded edge tyres for good reason due to all the problems, and perhaps they think about doing the same with these tubes! This scenario shows you just a little of the rip off culture that is the Classic Vintage tyre world, always banging on about brand name being important thing, and why it has been necessary for a car owning enthusiast to start Blockley to do the job properly!