Jensen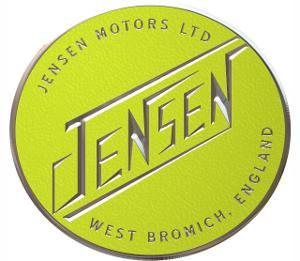 Jensen was a company that started out in coachbuilding trade, but by the later 1930's the brothers Jensen produced a car with their own name on it. Post war using Meadows and later the big capacity Austin Sheerline and Pricess engines with the inteceptor and 541 series, And then came the Chrysler V8 engined CV8 which later included the 4 wheel dive FF. The Inteceptor name was revived in a new model launched in 1966 with their big engines (with 2 and 4 wheel options) which were built into the early 1970's, with a special variant 7.2 litre called the SP.
By 1973 the Healey 3000 had finished production (who Jensen did the bodywork for) but Healey knew there was a good demand for a replacement in the USA in particular. Kjell Qvale from the USA became a major shareholder with Jensen, Donald Healey (as Chairman) and his son Donald and the Jensen Healey was born.
So in addition to the Inteceptor, the new Jensen Healey was produced, later with a Jensen GT version option. There were some shortages of engine supply at one stage, and some say Qvale had spent too much on the factory production efficiencies to produce more cars, or more than there was demand for, but Qvale was insistent the demise of Jensen was due to workforce Union trouble, the closure leading to the loss of 700 shop floor jobs.
Select Model
Jensen 541
Jensen CV8
Jensen GT
Jensen Healey
Jensen Interceptor
Blockey Products for Jensen