Alfa Romeo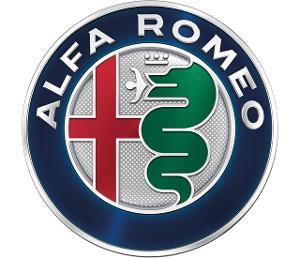 Alfa Romeo grew out of the company started to build the French Darracq under licence in the early 1900's which ceased in 1910. A.L.F.A. built a large 4.25 litre car and at teh same time the interest in racing started, and after Nicola Romeo took charge just after the first war, a modified version of the ALFA became the first car to carry the Alfa Romeoname in 1921. Soon Alfa Romeo became a prolific builder of some of the greatest cars, and with an even bigger interest in racing. Things improved further when Alfa Romeo, with the direct help of Enzo Ferrari, persuaded Vittorio Jano to move over from Fiat. and he spawned the 1500 and 1750, and 8C2300 models, and in the 1930's the independent suspension 6C2300 and 6C2500 models, culminating in the 8C2900, with all their variants - as well as all the Grand Prix cars (P2, TipoA, TipoB , TipoC , and 12C27). After Jano, Gioacchino Colombo took over reworking some of Janos old GP cars for the new 3 litre formula, as well as designing the 158 Alfetta. There were always plenty of Grand Prix and Sports racers being built in parallel with the production cars.
Post war, Portello revived the 6C2500 but this had a high price tag for the early post war era, so a new 1900 range was developed.
In 1955 came the iconic Giulietta followed in 1962 by it larger engined Giulia. There was also the bigger 6 cylinder 2000 and 2600 Spiders and Sprints. Into the 1970's and there came the little Alfa Romeo Zagato Juniors in 1300 cc and later 1600 cc formats, as well as the 3 litre V8 Montreal with engine based looseley on the T33.
Select Model
Alfa Romeo 1750 & 2000
Alfa Romeo 1900
Alfa Romeo 2000 and 2600
Alfa Romeo 2000 Spider Veloce
Alfa Romeo Alfasud
Alfa Romeo Alfetta
Alfa Romeo Alfetta GT , GTV
Alfa Romeo Giulia
Alfa Romeo Giulietta
Alfa Romeo Junior Zagato
Alfa Romeo Montreal
Alfa Romeo prewar models
Alfa Romeo Spider 1750 Veloce
Blockey Products for Alfa Romeo